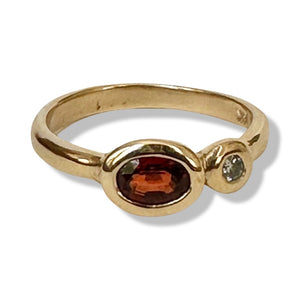 Oval Red Spinel and Diamond Ring
Spinel boosts physical strength, energy, vitality and inspiration; symbolizing new hope and victory towards desired goals. It also stimulates all the chakras and energizes and revitalizes our physical well-being and money.  Diamonds symbolize courage, harmony, love and abundance. 

14k gold. Oval cut red spinel 4.5x6.5 mm with 1 2.mm diamond.