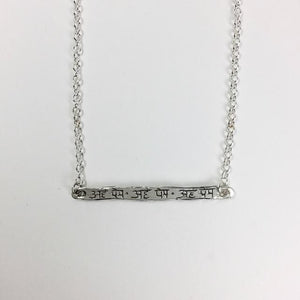 Silver chain available in 3 lengths: 18/20″, 24/26″, and 30/32 inches. Each has an extender in the chain which allows the wearer to extend the necklace from e.g. 18″ to 20″, 24″ to 26″, and from 30 to 32 inches.
I am Love - Aham Prema
Embrace this mantra as a reminder to embody love in every action of your day
Intention necklace does not include the charms and can be purchased with our wrist wraps here.