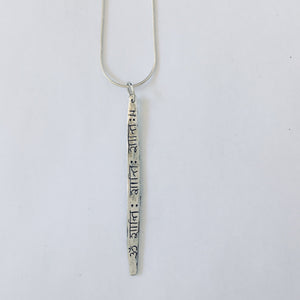 Silver om shanti vertical bar necklace
Measuring 2-7/8" in length on a sterling silver serpent chain in your choice of sizes: 16", 18", or 20". Sanskrit on one side, English translation on the other.
Om Shanti is the true nature of self, freedom from all fear
$150.00
Plus taxes and shipping.