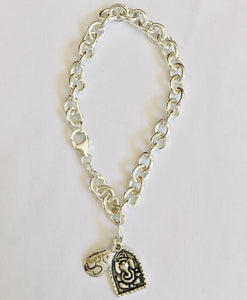 Silver Ganesh pendant measuring 1/2" x 3/4" comes on a silver link bracelet.
Lord Ganesh represents the removal of all obstacles and brings one success

Om represents divine unity, embracing creation, preservation and destruction. It is the sacred symbol of unified spiritual knowledge and existence. It is considered the breath of the universe.

$250.00

Plus taxes and shipping.