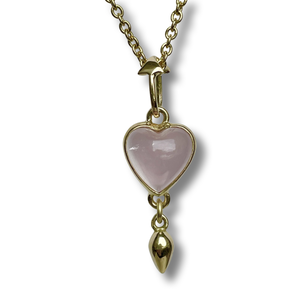 3ct Rose Quartz 18K
Rose quartz - vibrates gentleness and opening and healing of the heart.
Pendulum is an ancient tool used for divination to seek energy vibrations or use as a guide to our intuition.
Single arrow symbolize the forward focus of flow and good vibes towards the wearer.