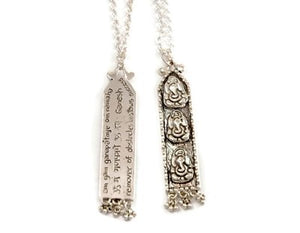 Om Gam Ganapataye Om Namaha - A mantra chanted to Lord Ganesh who is the remover of obstacles and bestower of success.
Sterling silver measuring 2.1/4" x 1/2" comes on silver link chain and in your choice of size: 16", 18, or 20". .
Price: $280.00
Price excludes applicable taxes and shipping.